Wild Boar Hunting
Experience the excitement of an Alabama wild boar hunt, with some of the best hogs you can find anywhere. The natural environment here is the ideal place for boars to thrive, and they grow to be very large when they mature. There's plenty of plants and smaller animals to fortify these hearty omnivores in the timbered area surrounding Indian Creek.
We hunt year-round from metal ladder stands, ground blinds or by stalking. Indian Creek Lodge offers "DIY cleaning" but we can also clean it for you for a small fee. Your trophy will be caped out for shoulder mount and the meat packed in your ice chest.
In Alabama, the lush flora and fauna create the perfect conditions for large trophy wild boar. It also makes for an exciting hunt, these boars are smart, and are always on the move making them challenging to bag. They will slip into the brush just as quickly as they can be spotted.
This hunt requires a high amount of skill to execute. Our guides are knowledgeable of the land and will get you to where the boars are.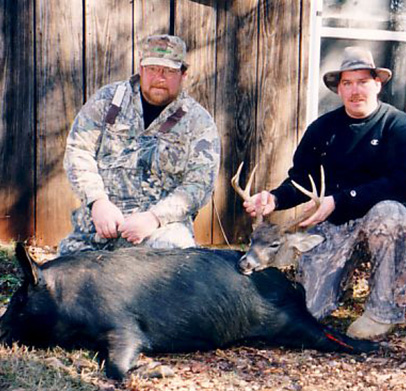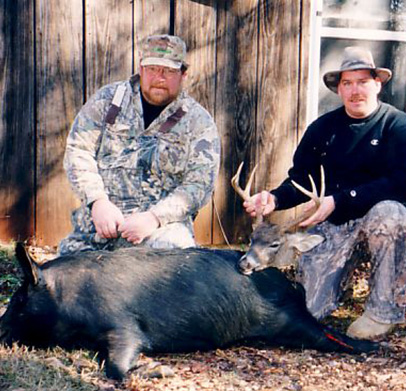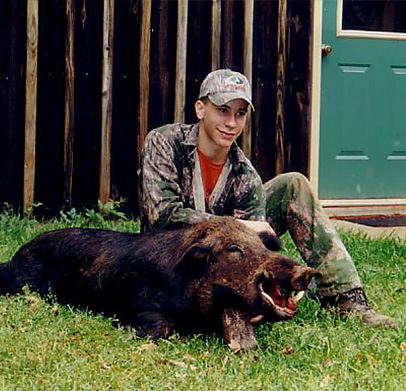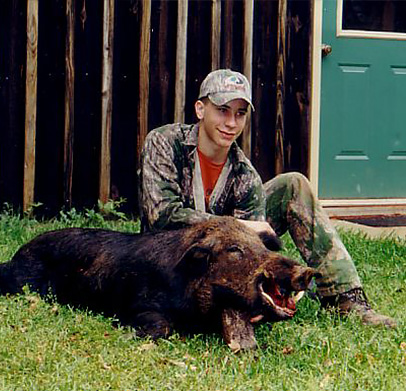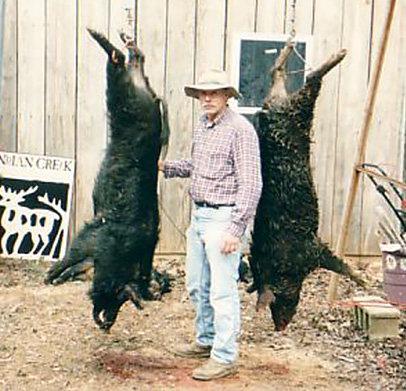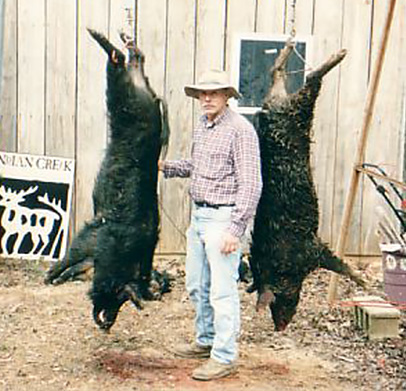 Book Your Hunt!
We recommend making your hog hunting reservations in advance to secure availability. Give us a call or contact us today.
Offseason Hunt
$365.00 per day
NOT During Deer/Turkey Season
Bow Season Hunt
$365.00 per day
Oct 25th - Nov 20th
Mid Season Hunt
$395.00 per day
Nov 21st - Dec 31st
Late Season Hunt
$425.00 per day
Jan 1st - Feb 10th
No trophy fee (limit 2 per/day)
All gun deer and turkey hunts include meals and lodging. Bow hunts and wild boar hunts include lodging, meals are optional for an additional $30 per day.
A 50% deposit required when booking a hunt, with remaining balance due on arrival.
No hunts reserved unless a deposit has been received. Deposits are non-refundable and non-transferable.
Hunters are responsible for their own hunting license.